QReview Plus,
boost your online reviews
Grow your online reputation and gain social media following. Easy to use solution, in line with market standards, no app and no installs needed.
Let's talk
Online reputation is essential for your success
86%
of people hesitate to do business with a company if it has negative online reviews.
71%
of consumers are more likely to make a purchase based on social media references.
93%
of people who research a product or service via mobile phones end up purchasing it.
77%
of consumers agreed they would leave an online review if prompted by a local business.
QR code for Google reviews and Tripadvisor
Connect your software to review platforms such as Google Review, Tripadvisor and many more - let your customers help you grow your online reputation.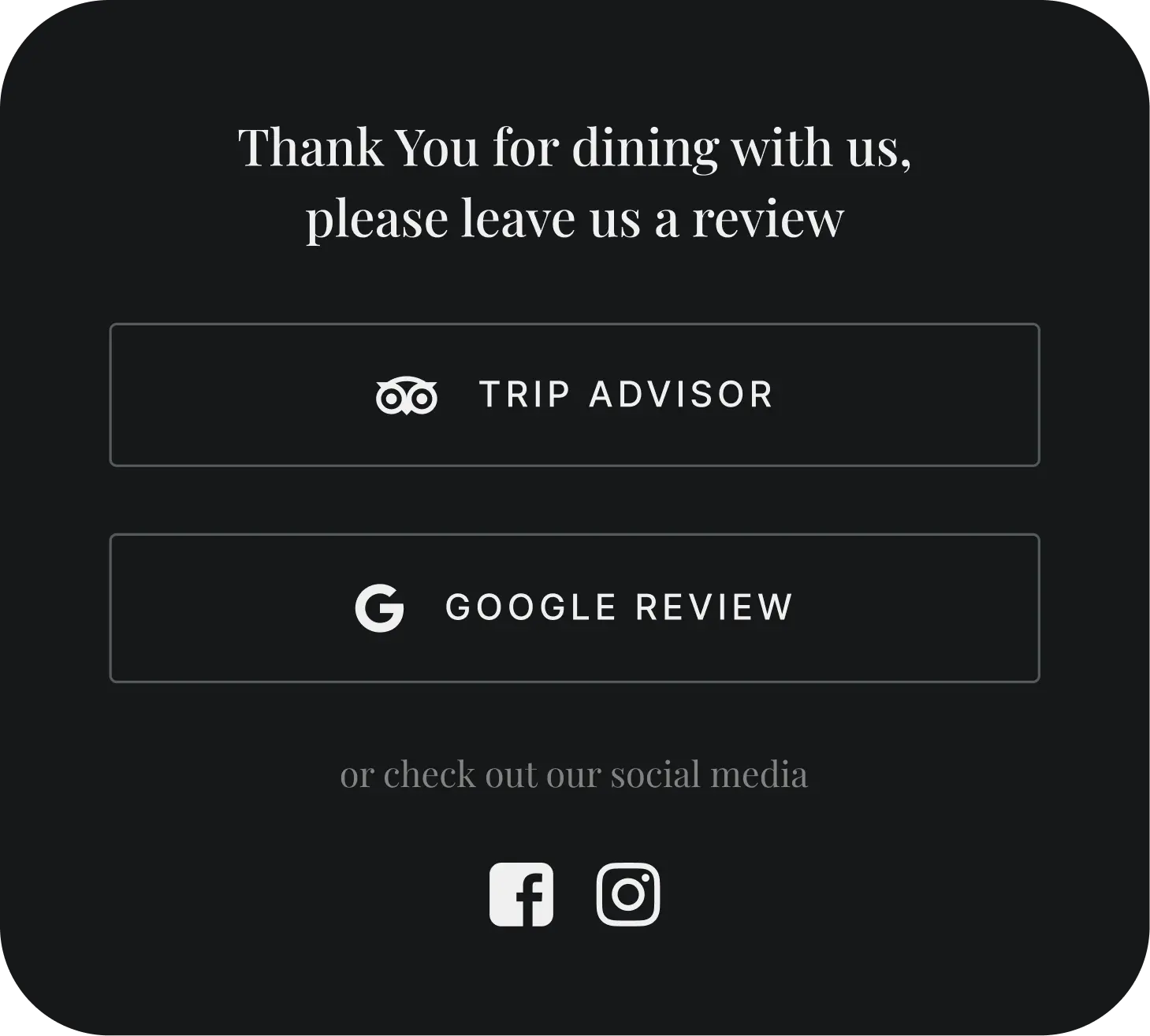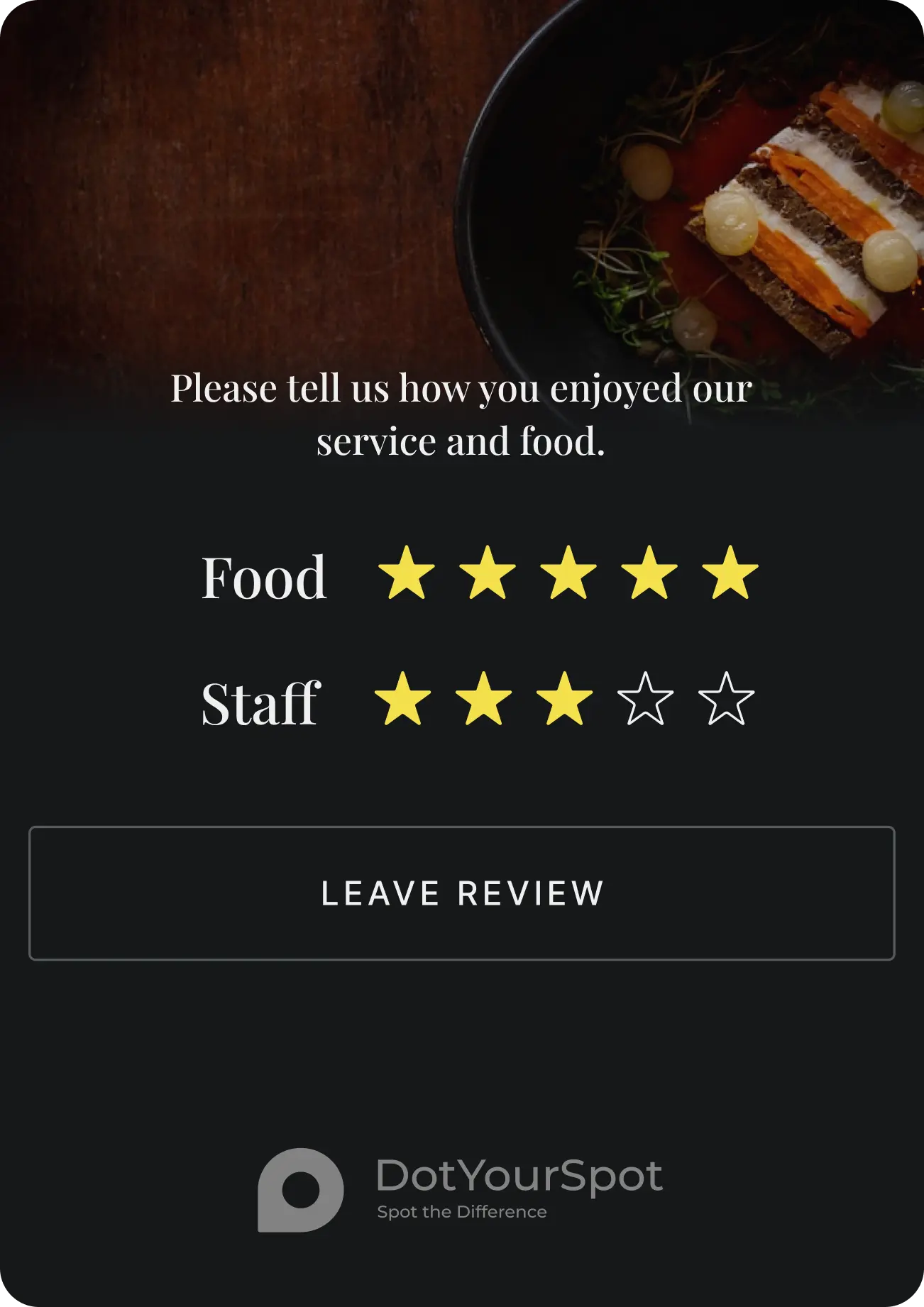 In house reviews
Get feedback from your customers, keep track of your food and staff and improve your service. Satisfied guests leave great reviews!
Get up to 5X more feedback on average
Guests forget to leave positive reviews, but leave negative reviews for bad service far more often. QReviews plus helps you to generate more positive reviews.
Let's talk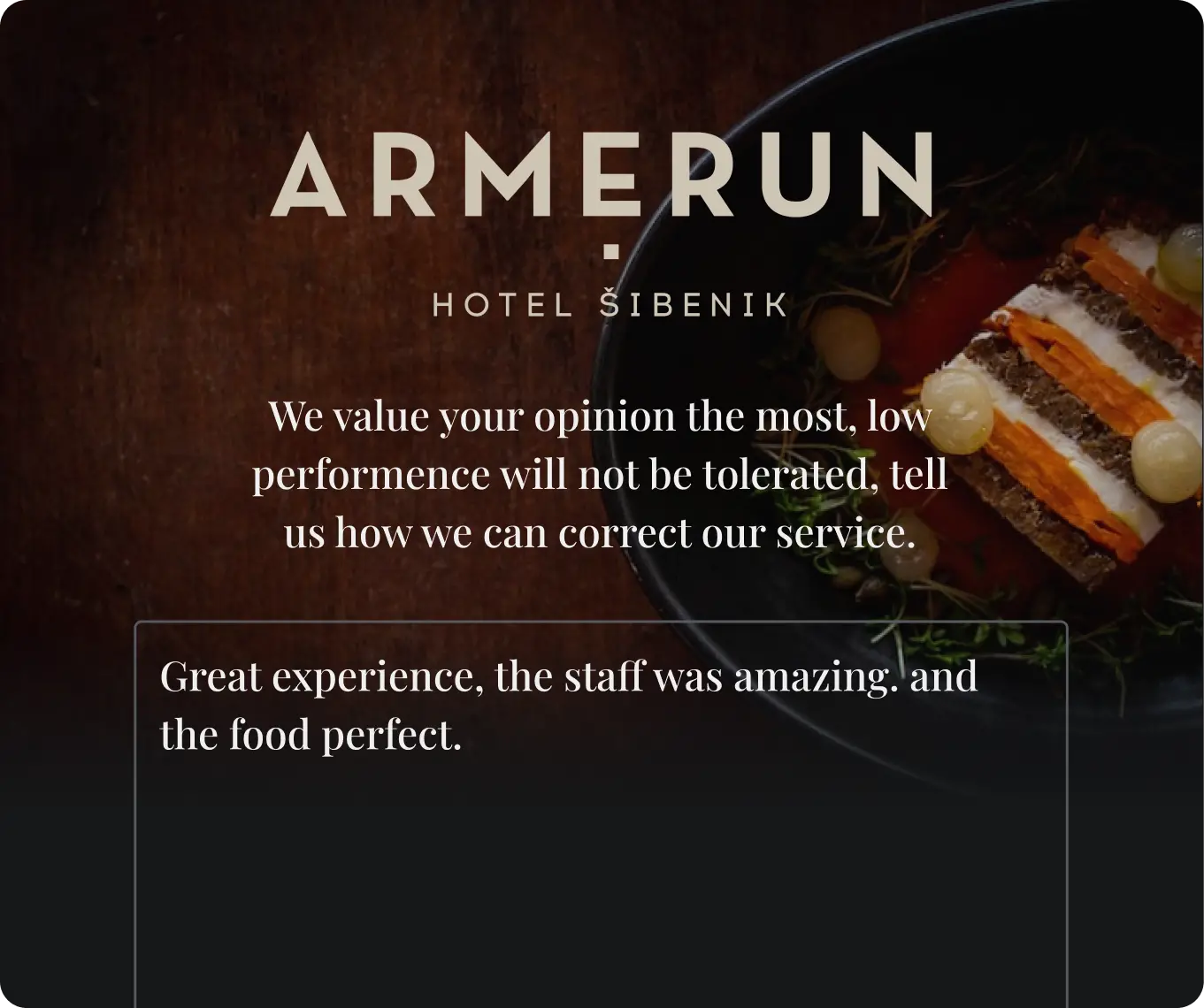 Pricing QReview plus
€34 /Month
In house reviews
Connection to other review platforms (Tripadvisor, Google Review)
Connection to social media platforms (Facebook, Instagram, Twitter...)
Let's talk
Got questions? Boom,answered!
Can reviews be available only to me (in house)?
Yes.
You have an "in house review" option available, so you are the only one who can read the reviews.
Can I connect my reviews to review platforms like Google or Trip Advisor?
Yes.
Connect your review QR code to review platforms to improve your review score.
How does it work?
Firstly, your guest
scans the QR code
then he chooses the
review platform
he wants and then
rates you.
How much of an improvement in my review scores can I expect?
Our clients usually observe a significant improvement in their review scores and raise about 2 to 3 spaces on city rankings on TripAdvisor. Results however are dependent on multiple factors like market size, restaurant quality, waiter motivation etc.
Contact us
and we can advise you how to get most out of QReview Plus.
Stay informed with all DotYourSpot news